Relationship Manager - Hobart Based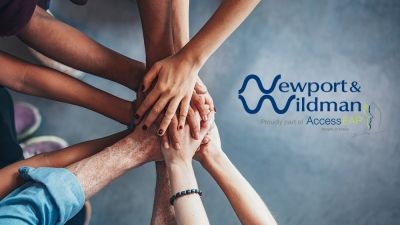 Help make a difference everyday
Flexible working arrangements
Strong team environment
Newport & Wildman (N&W) partners with organisations to promote positive organisational behaviour, enhance employee well-being and improve workplace productivity. As an Australian owned, Profit for Purpose Employee Assistance Program (EAP) provider our success is based on understanding the unique needs of clients and tailoring services to support and prevent mental health issues in the workplace. Due to continued growth we need a passionate professional to engage with our customers and help ensure they gain optimal value from our initiatives in developing their workplace culture and employee wellbeing.
Your role will be to provide consultative advice to customers across the full spectrum of N&W mental health and wellbeing initiatives. Managing a portfolio of accounts you will develop and implement growth and retention strategies, evaluating the success of programs and initiatives and translating this evaluation into meaningful improvement/expansion of initiatives.
Your track record of success will reflect your impartial and insightful thinking capabilities and ability to engage with a broad range of people. Your key strengths will include your planning and organising, analysis, judgement and outstanding interpersonal skills. Most importantly you will enjoy working in a team environment that is driven by respect, collaboration and accomplishment.
Newport and Wildman takes the health of employees seriously and you will be working in an environment that genuinely cares about the wellbeing of all employees.
For more information call David Williams on 0414551795 or to apply send your resume to